Although I was born in Evansville, Indiana, I grew up in the Chicago area. From an early age, I was sure that I would become an electrical engineer. When I went to Michigan State University, that was my major, with a minor in computer science. In the late 1970s, I became interested in home computers. I bought my first Apple II and started playing around with it. It was serial # 11,232, so it was early in the Apple days. I started writing computer programs for fun and one day I was demonstrating one of my programs at an Apple Users meeting when I was approached by someone that had started an Apple software company. We ended up working out a deal, and he marketed 3 different programs for me over the next few years. That was the first time I ever made money outside of my regular job, and it was both fun and rewarding.
The Apple computer opened up some new opportunities. I took on some consulting jobs and started a couple of small companies with some fellow enthusiasts. One of the companies I consulted for couldn't afford to pay me, so I ended up taking some stock in the company in exchange for my fees. In the end, that company led me to other opportunities and I was eventually able to leave my job and pursue my own endeavors.
I met my wife Becky in 1989 and we were married a year and a half later. She was working in Sales for a computer software company, and I had just started a new business with a friend of mine. In 1993, her company offered her a chance to relocate to Scottsdale, AZ and we jumped at the chance. We had vacationed in Scottsdale several times and had decided that we wanted to live there. I still had my business, but since I was doing computer programming, I was able to work remotely for the most part. I still traveled back and forth a lot, but over the years I was able to spend more and more time in AZ.
In the mid-2000s, Becky and I were going to attend a benefit in honor of my daughter. Becky came to me and said that since the event was for my daughter, we should be able to do a nice dance together. I wasn't excited about it, but she signed us up for some introductory ballroom dancing lessons. I really expected to hate it, but it turned out that we both loved it. We quickly signed up for more lessons and soon we were dancing together in a competition. We competed for about 5 years and had a great time. We enjoy dancing to this day.
Becky and I both took up new interests when we moved to AZ. I was a golfer, and the golfing there was great. Unfortunately, Becky never enjoyed golf, so she took up riding horses instead. I wasn't interested in horses until she started doing "Western Reining". Once I saw her doing that, I got hooked. I started taking lessons, bought a horse, and Becky and I went to a lot of horse shows where we both competed (often against each other). I had a really great horse, and he and I did well in the Non-Pro competition.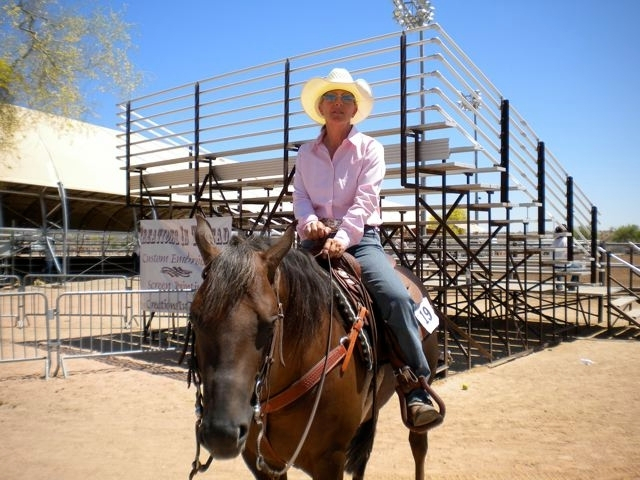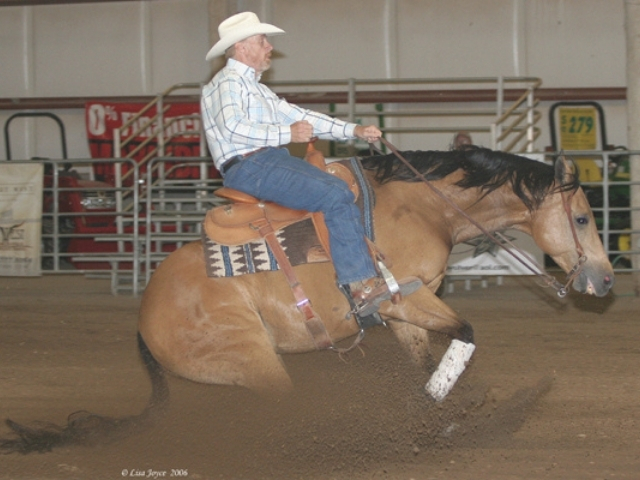 It was in AZ that I first took up car collecting. I grew up in the Muscle Car era, and that's where my passion was. My first collector car was a 1967 435 Horsepower Tri-Power convertible Corvette. It will be my last car as well. Corvettes are my first love, although there are a limited number of body styles. I have owned 18 over the years, and all but 2 were red. Living in the desert in AZ, riding horses, and collecting cars is what gave rise to the name "Red Vette Ranch" for our home. It was Becky's idea, and I loved it.
I am a brand X car guy, and like all different makes and models. Over the years, I collected more Mopars than anything, simply because they had more models and body styles than most makes. Cars are my passion, and I never intended it to be a business for me. Eventually, I ended up owning over 160 cars. I call it a "hobby run amuck".
At one point, I owned a restoration and customization shop. At the time, I was restoring and building a number of cars, and it seemed like the smart thing to do. I had great people with a lot of talent working there and they did some amazing work on my cars as well as cars for others. We spent a lot of time attending car shows and events and I had a great time and a lot of fun. I also sponsored a number of car shows, and eventually ended up being one of the owners of a large annual show. The cars have given me access to a lot of interesting people and events and I've had a wonderful time and made some really great friends along the way.
I'm often asked what my favorite car is, and I always answer the same way – it depends on the day. Some days are for old Corvettes, some days are for new Challengers, some days are for Hemi Darts and some days are for a Ford GT. One of the fun things was going to the garage and deciding what I wanted to drive that day. Some of my favorites are my 67 Vette, my 68 Super Stock Hemi Dart, my new 2019 Z06 Corvette, and my 68 340 Dodge Dart convertible. Different cars have different personalities, and I love them all.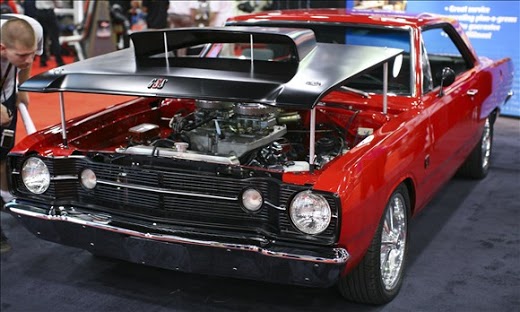 One of the things I am most proud of was the collection of the Hurst Hemi Under Glass cars. At one time I owned all 4 of the existing cars and was proud to be the keeper of the brand. I was able to meet a lot of great people through that association including Bob Riggle (the driver), Linda Vaughn (Miss Hurst Golden Shifter), and even Jay Leno. I was the owner of the 69 Hemi Under Glass when Jay Leno went for a ride and the car flipped. Fortunately, everyone was OK, but it sure was exciting!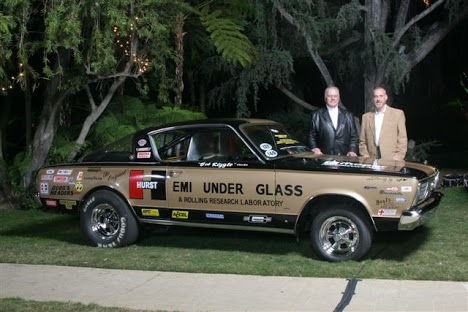 My partner and I built our business for over 24 years and eventually ended up with 150 employees and international clients. We sold the business in the early 2010s, which is when I retired. I'm still living in AZ and am still actively involved with cars. I expect that I always will be.